Indefatigable reunion
The Indefatigable old boys association 2023 reunion is fast approaching.
The Reunion 2023 glass raffle has started.
To celibrate the 40th anniversary of the IOBA there will be
Three prizes on offer this year
photos will be posted as they progress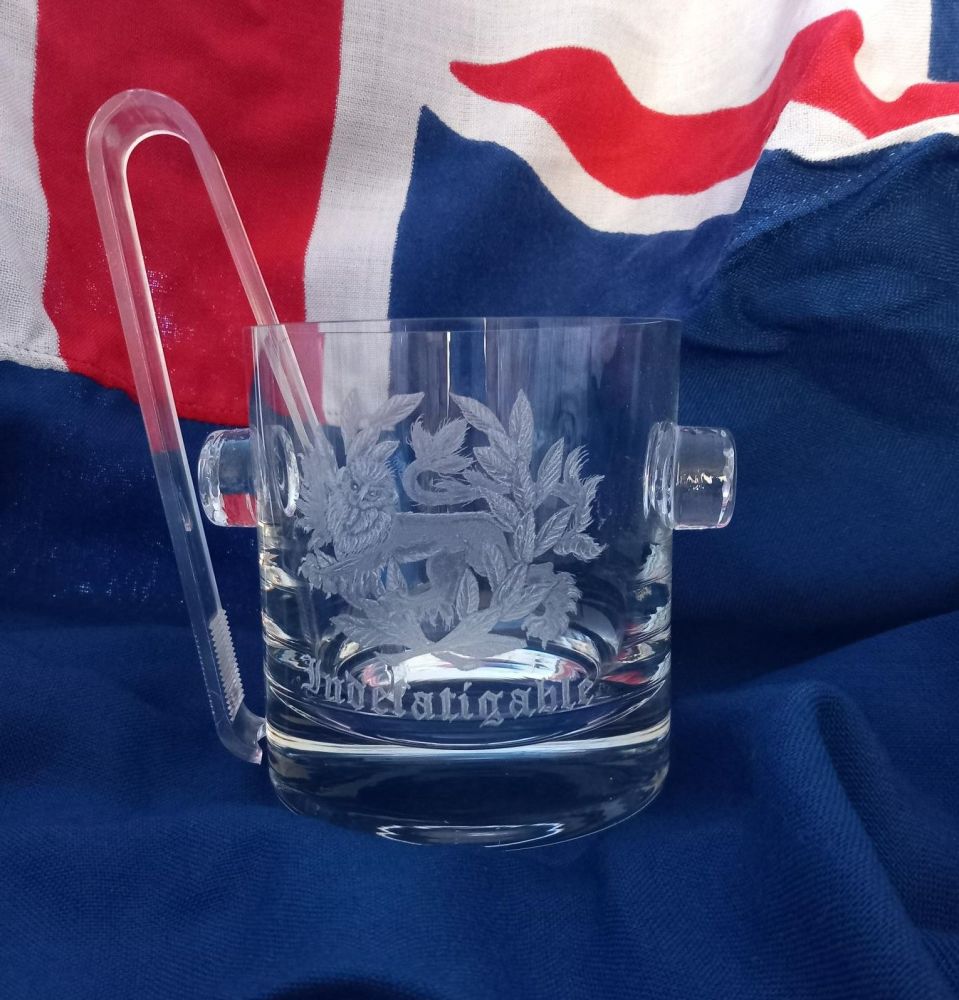 prizes from previous reunions below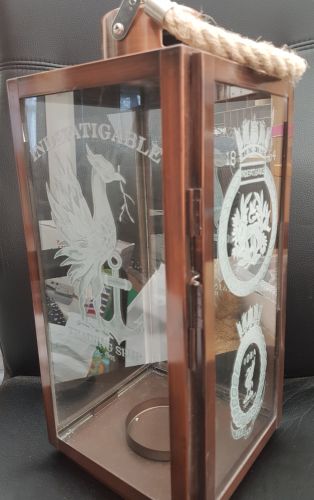 Bronze effect lantern
Engraving in progress
measures approx 16 1/2" high x 7" square
420mm hight x 180mm square.
The Indefatigable old boys association 2021 reunion
Has now been and gone. Reunion 2022 glass raffle will start again soon.
prize winners were
1. choosing the bowl was Ashley Price
2. Choosing the decanter set was David Brearley
3. Choosing the paperweight was Steve Humphries
Well done to all three and thank you to everyone who took part in the raffle which raised around £700 for the IOBA funds which will be spent on worthy causes
Please see below works in progress on specially designed engraved pieces that will be offered as raffle prizes in a draw to take place on 24th July 2021 purchasing of tickets via the website will close 1800 on the night
You are invited to enter the draw without the need to attend the reunion by purchasing tickets without restriction of amount, you may also wish to buy tickets for another member, this will be possible and will be treated in confidence
prize progress
Now Complete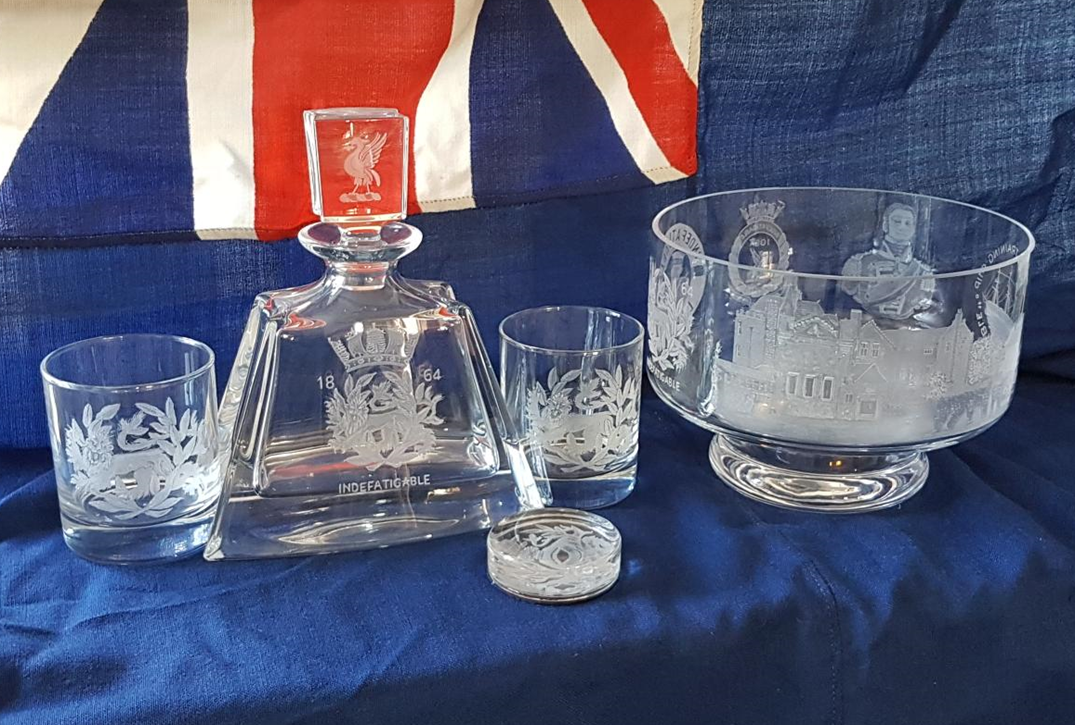 Last years prizes are shown below
first of two prizes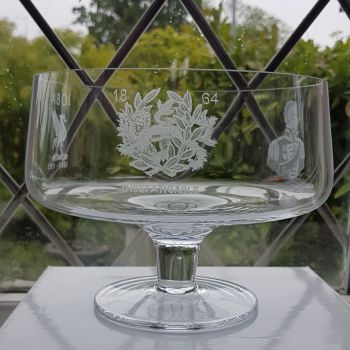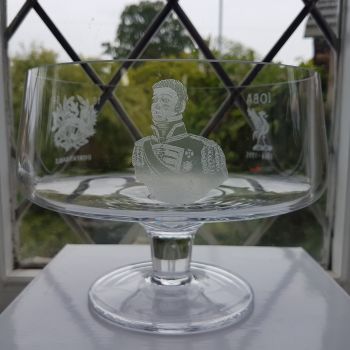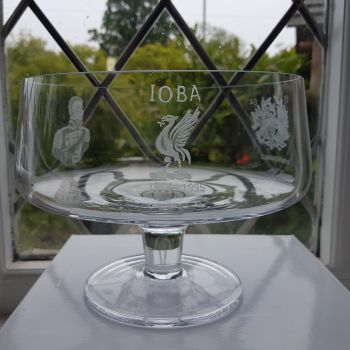 200mm dia handmade footed presentation bowl by Krosno
second of two prizes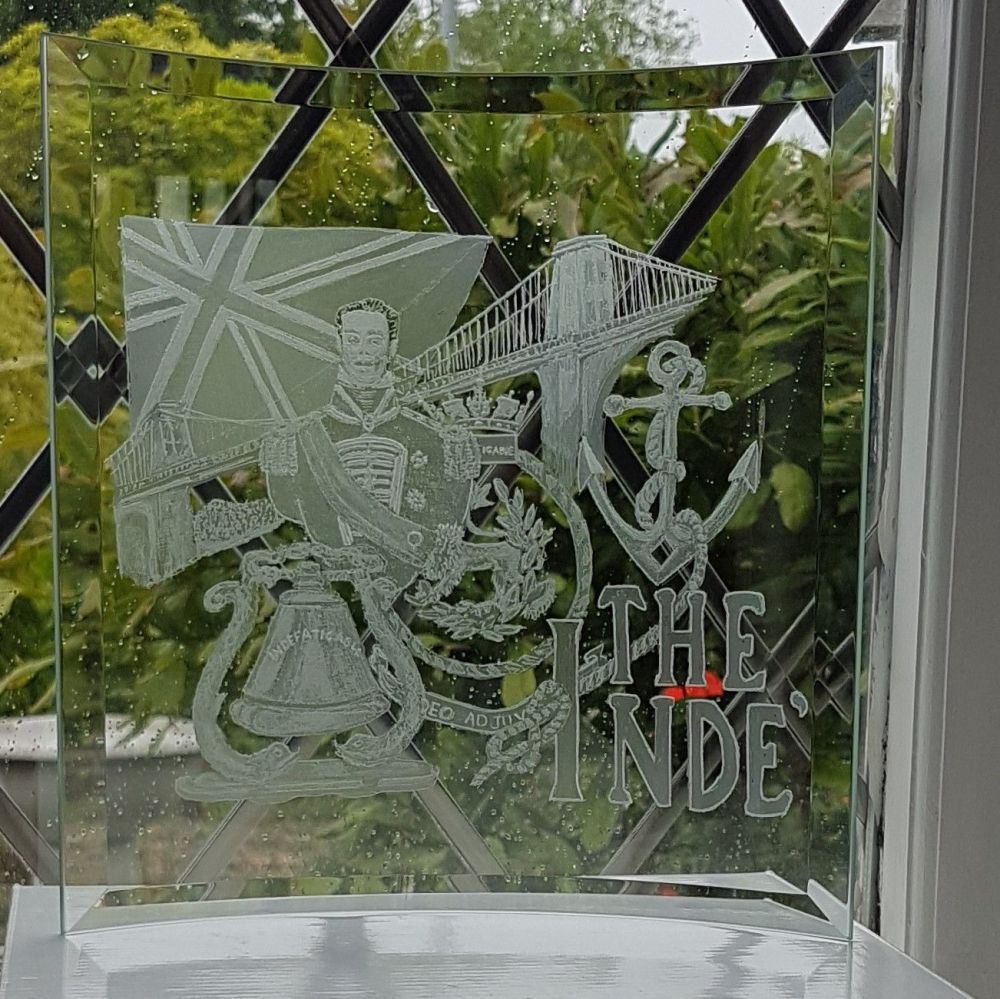 230mm curved presentation plaque
THIS YEARS PRIZES 2020 & 2021 BELOW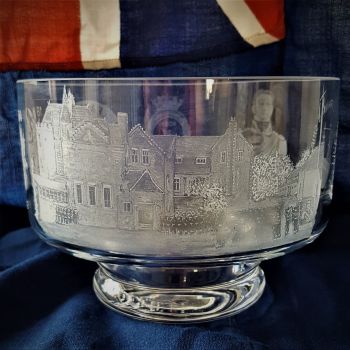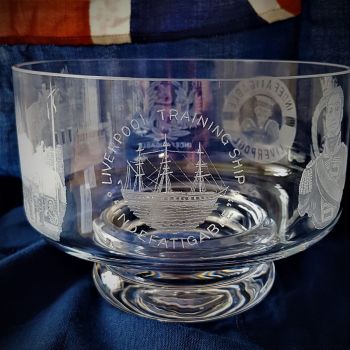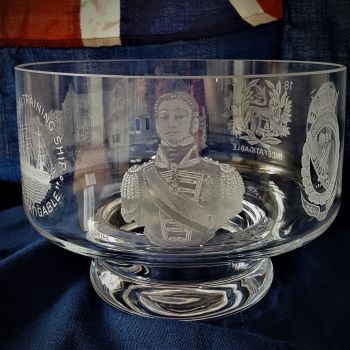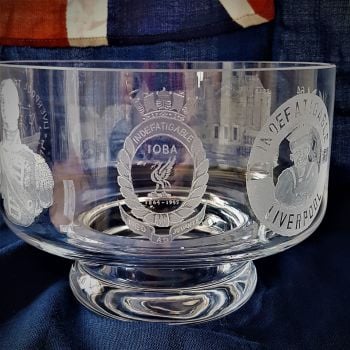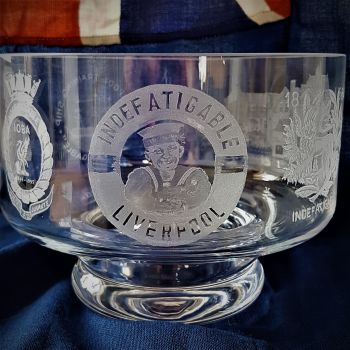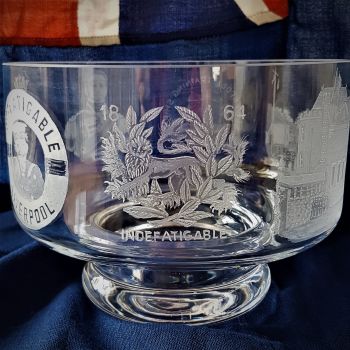 The pictures above are a crystal bowl depicting the Indesfatigable school parade ground, The figurehead of King Billy and other badges associated with Training ship Indefatigable
bowl measures 200mm (8") dia x 150mm (6") high
The picture below shows a decanter and two glasses with the Indefatigable badge and on the stopper is a Liverbird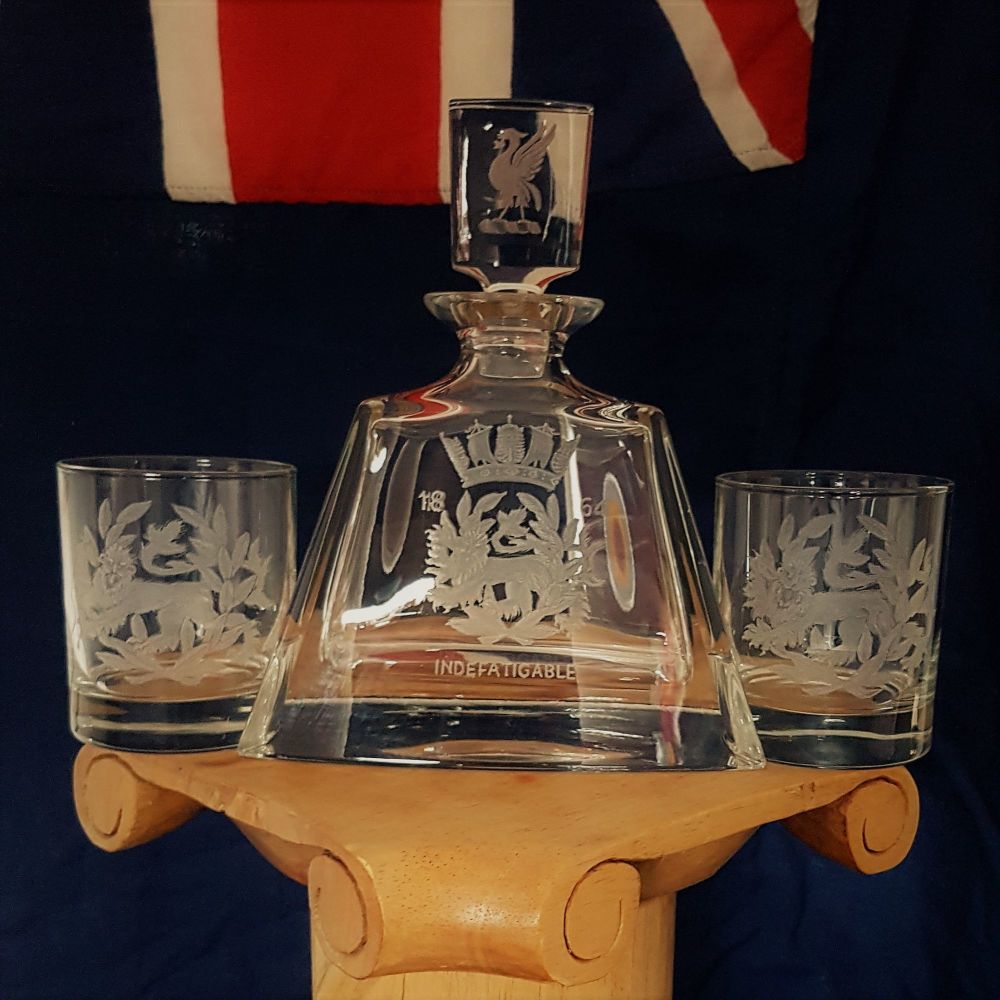 In addition to these prizes an extra prize of a paperweight will be on offer
First ticket drawn will get preference of the three prizes
Raffle is open to everyone regardless of membership status
moneys from this raffle will be put towards projects by The Indefatigable old boys association to preserve the history of the school. projects that have already benefitted from this raffle are The restoration of the figure head known as King Billy, The new bench at The national memorial arboretum, sea cadet awards and many others.
(Please be aware the purchase will be described as Indefatigable special order and numbers will be emailed )