Dartington Crystal
DENBY POTTERY VISITOR CENTRE
Ian is proud to have some of His work displayed and
for sale in The Dartington crystal outlet at
Derbyshire visitor attraction Denby Pottery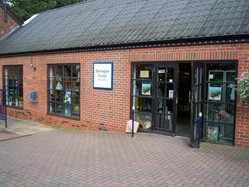 The shop is full of magnificent glass and crystal, a quick visit
can easily turn into a longer visit due to the vast variety of
gleaming crystal and The warm and friendly atmosphere.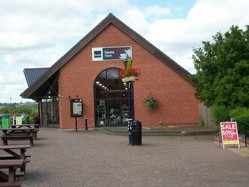 Dartington crystal is not the only shop in the visitor centre,
The Denby Pottery shop and Denby pottery factory shop are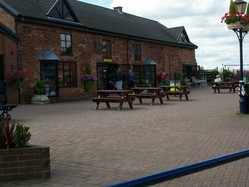 opposite you will find other shops bulging with wonderful
and exciting gifts including a massive stock of nostalgic
toys games and collectables. There is also a garden shop
for those with green fingers.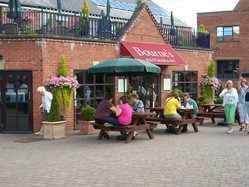 relax and have a cuppa or a full meal in Bourne's
restaraunt. The scones are jam packed full of fruit.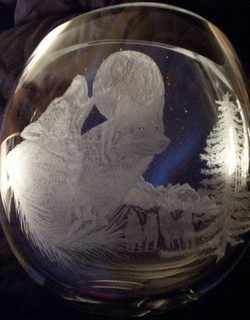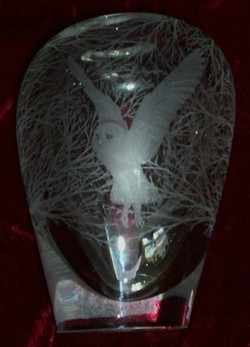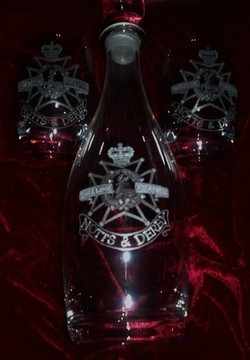 SHERWOOD FORESTERS DECANTER AND 2 GLASSES
AVAILABLE ONLY ON THIS WEBSITE OR AT DEBBY'S PATCH HABERDASHERY SEE LINKS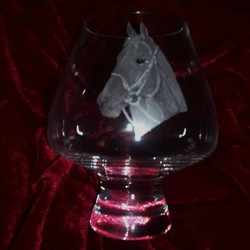 HORSES HEAD BASED ON DESERT ORCHID
ENGRAVED ON A DARTINGTON ARMCHAIR GLASS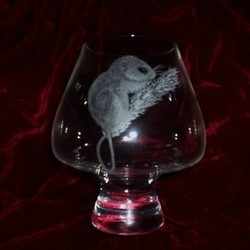 ENGRAVED ON DARTINGTON ARMCHAIR GLASS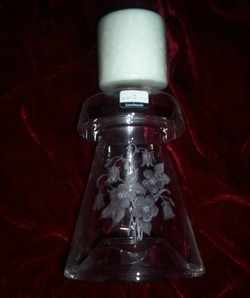 LARGE DARTINGTON CANDLE HOLDER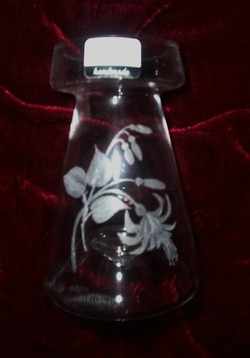 SMALL DARTINGTON CANDLE HOLDER
SORRY SOLD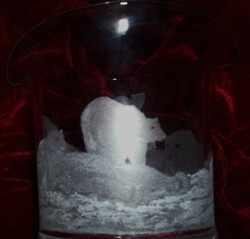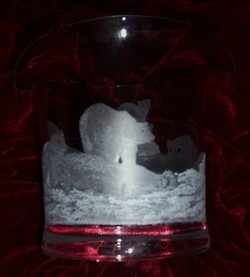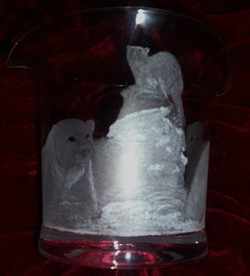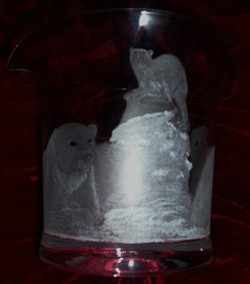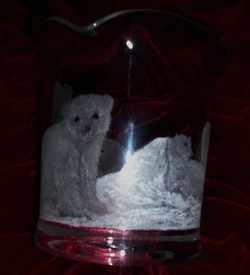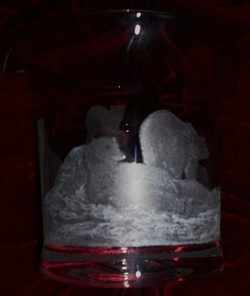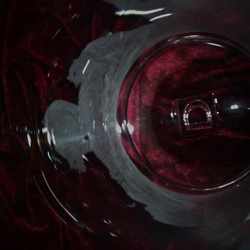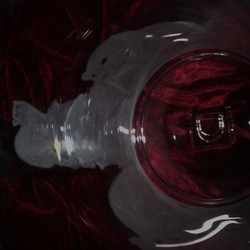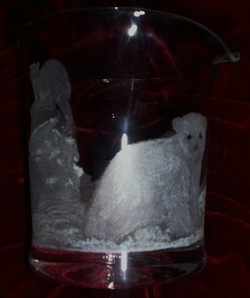 ENGRAVED ALL AROUND A DARTINGTON CRYSTAL ICE BUCKET
HERE ON THIS WEBSITE (CASH, CHEQUE, POSTAL ORDER OR PAYPAL) OR AT DEBBY'S PATCH HABERDASHERY PLEASE SEE LINKS
NEW AT DARTINGTON CRYSTAL DENBY
AND ONLY AVAILABLE FROM THE VISITOR CENTRE SHOP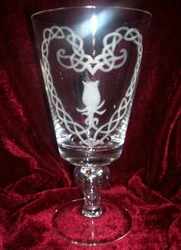 DARTINGTON BRITANNIA GOBLET
ENGRAVED WITH A CELTIC LOVE KNOT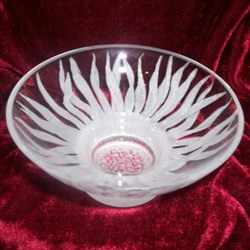 ENGRAVED WITH A SUNFLOWER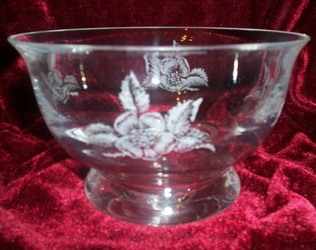 DARINGTON CHELTENHAM BOWL (SMALL)
ENGRAVED WITH FOUR SINGLE ROSES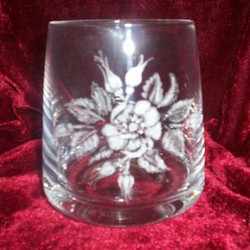 DARTINGTON WHISKEY CLASSIC SINGLE
LATEST PIECE OF DARTINGTON NOW ON THE ENGRAVING TABLE FEATURING THE ROYAL WEDDING OF WILLIAM AND KATE
THIS PIECE OF DARTINGTON IS ON ITS WAY TO LONDON
ENGRAVED BOTH SIDES WITH ROSES